Leaving Fish Hoek (Courtesy of Jetline Action Photo)
Before long we faced the first headwinds after we left Fish Hoek and made our way towards Simon's Town. I recall the group fragmenting along this stretch and I did my best to close a gap and catch up with the riders in front of me.
There was a nasty crash heading up Smitswinkel towards Cape Point. Due to the roadworks which caused the road to be narrower than normal, the group at this point split in half.
The second half
By the time I was making the fast decent towards Noordhoek, there was a small mix of riders from various groups. At this point, I was well on course for my goal of 3 hours and 30 minutes. I had set that ambitious target as I had done it before and knew it was possible.
After the short climb up and over Soetwater, the cyclists had come together and formed a large group.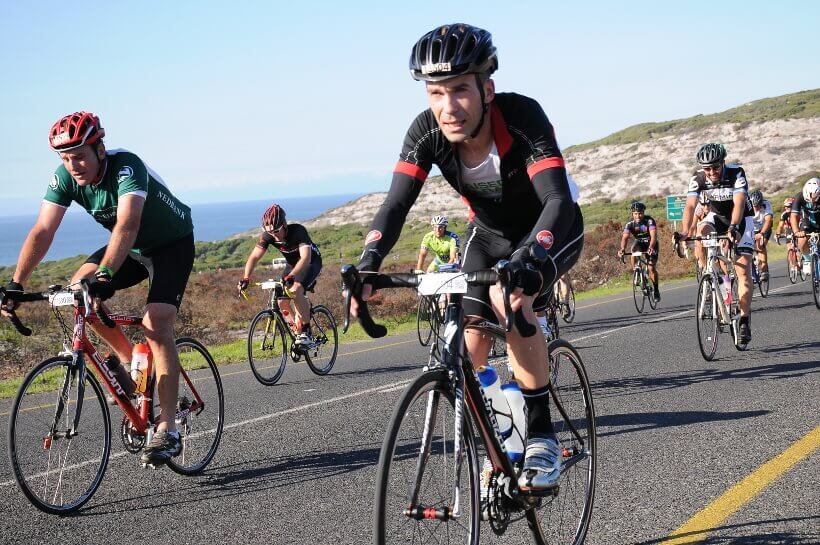 My favourite part of the route is up and along Chapman's Peak. Not only do I enjoy climbing, but the views are spectacular. It's also a good opportunity to prepare for Suikerbossie which is the final climb.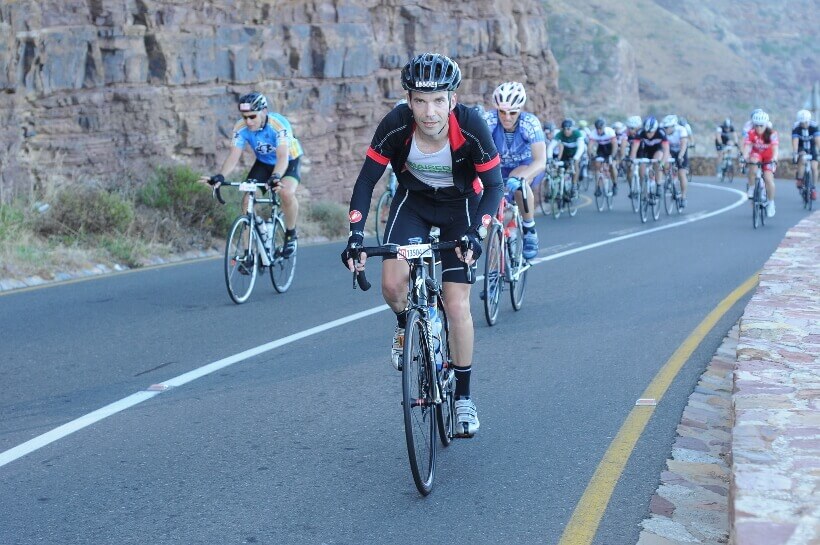 The Virgin Active supporters had created a brilliant atmosphere towards the top of Suikerbossie. Their music definitely helped me forget about the steepness of the climb and got me to the top!
With more or less 3 hours elapsed, I was making my way down Llandudno towards Camps Bay. By now it had sunk in that another Cycle Tour was just about over.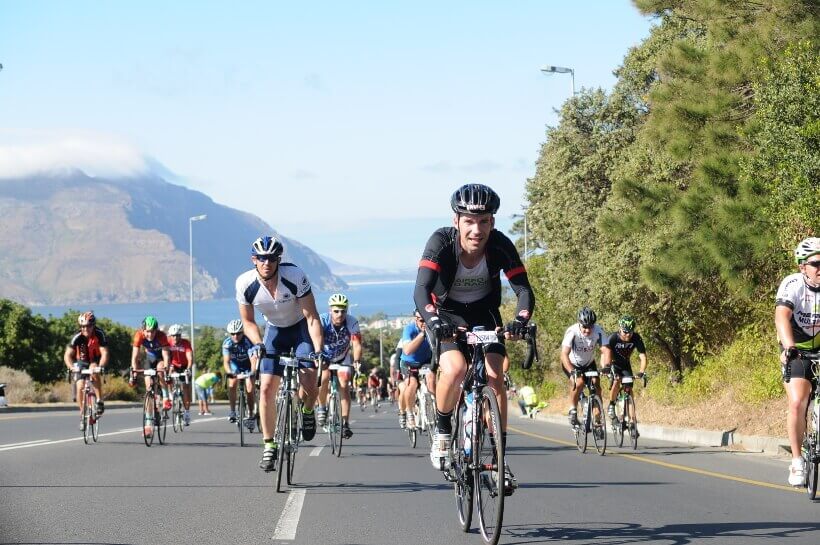 I put my head down and pushed hard towards the finish, crossing the line a few minutes inside of my goal time.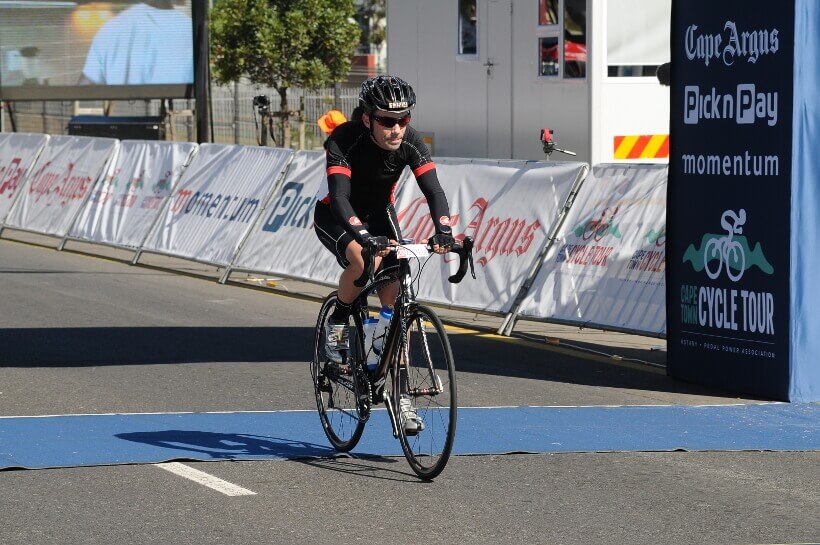 Official time: 3h26:20
Position: 3712 out of 28661
Group (2D): 146 out of 484
Age: 368 out of 1956
---
Final thoughts
Now that I have completed five Cycle Tours, I have to say that this was by far my favourite. Although this was not my fastest, to me, time is secondary to enjoyment when taking part in a fun ride.
I saw more cyclists receiving medical attention this year compared to previous years. So I am definitely grateful to have made it to the finish without incident!
Finally, it was great to have my Mom and girlfriend meet me at the finish. This made it all the more worthwhile. Thanks for your support!